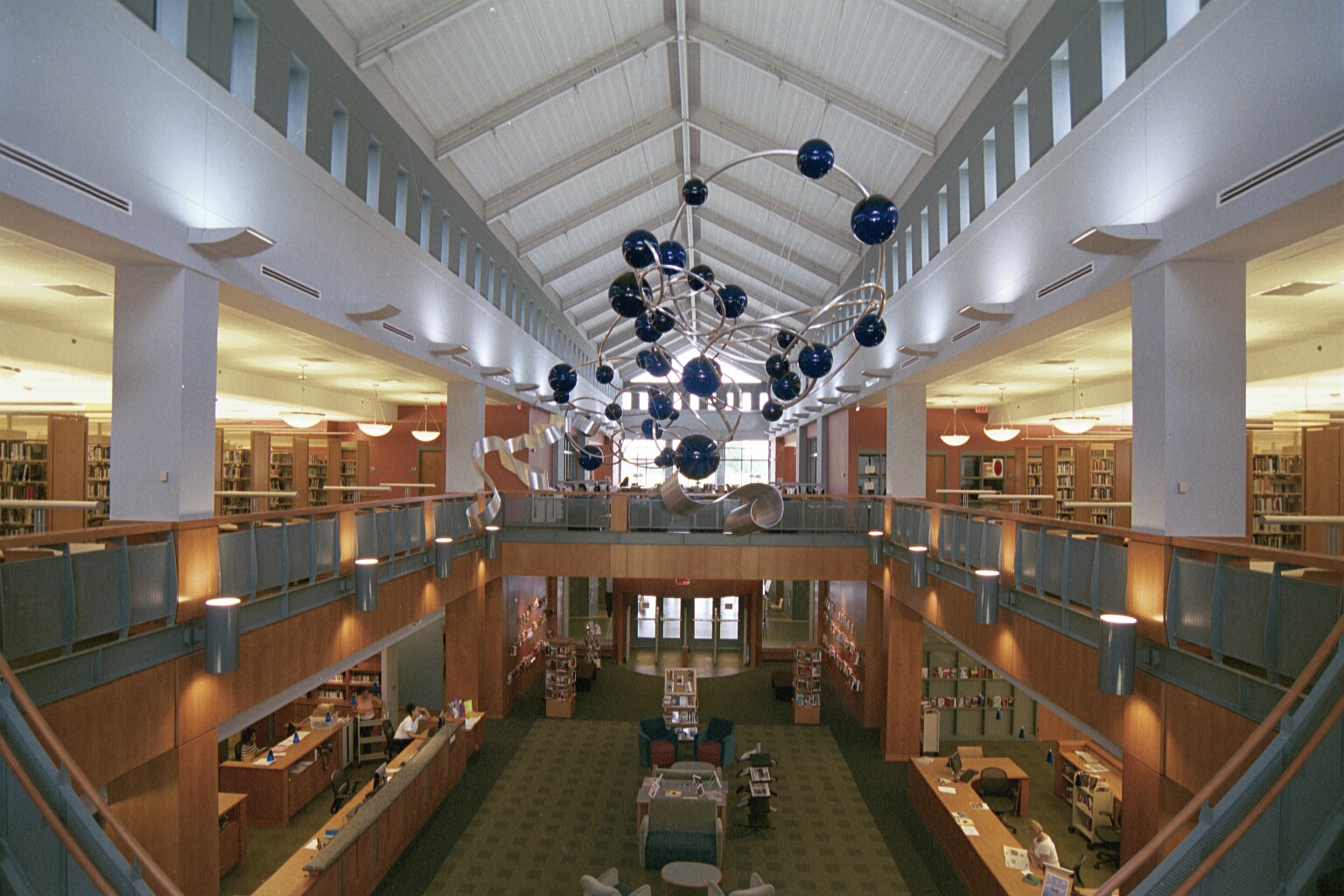 Tunxis Community College
Farmington, CT
Tunxis Community College project consisted of a large addition to the original campus. This project was worth over 30 million dollars to the State of Connecticut, and lasted over 2 years.
Zavarella Woodworking, Inc. was responsible for providing all the wall and ceiling panels, maple columns, and solid maple handrails through out the library. The entrance to the library consists of a radiused maple wall panel with both vertical and horizontal maple reveals. All the ceiling panels were mounted using concealed "Z" clips. They were templated and cut on compound miter and radiused to intersect with the entrance way. Zavarella Woodworking, Inc. also subcontracted all the stone work through American Stone and Countertops in Wallingford, CT. The details this project consisted of were very complicated to fabricate, but in the end turned out perfect.
The owners and Architects were so pleased with the work that was done, they later asked Zavarella Woodworking, Inc. to provide additional plastic wall panels in the corridor. For this additional work the owner asked us to work directly with them. They were extremely pleased with the work and the service we provided.
Zavarella Woodworking, Inc. definitely recommends you to visit Tunxis Community College library if you love fine woodworking at a large scale.
---